Happy Beltane Everyone!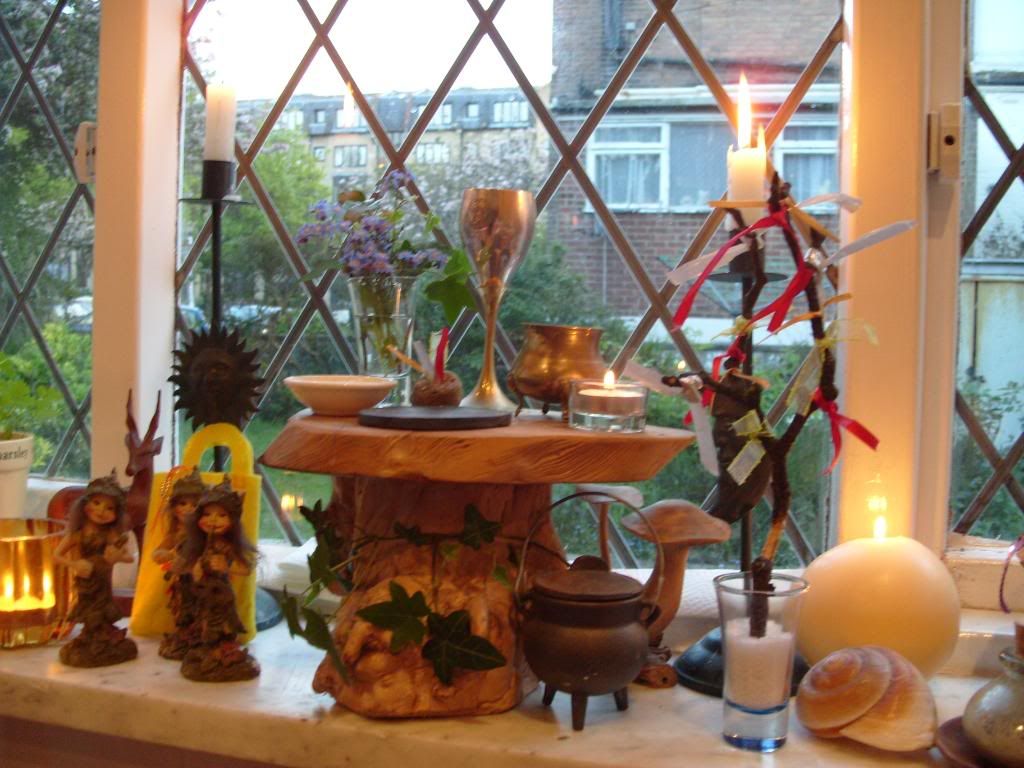 I always gain an incredible amount of peace from setting up and decorating my altar for the seasons and festivals. I gather what I can from nature and around my house and love to create a seasonal space while I think about the time at hand and what it means to me. As I tie ribbons and sometimes charms to a special stick I found while out walking I count my blessings, of which I am thankful to say there are always many, and I let go of the things that have been troubling me. My heart lifts and at that moment in time all the things that have been on my mind and bothering me are no more, taken from me and cast to the universe I find peace and a certainty that they will sort themselves out, as most things do.
And so I wish you all a Blessed Beltane and remind you not to forget the things you have to be thankful for and to place the things that are troubling you into the hands of the universal energy, particularly if there is nothing you can do about them. This is, after all, not a time for worry, but instead for celebration.
)O(