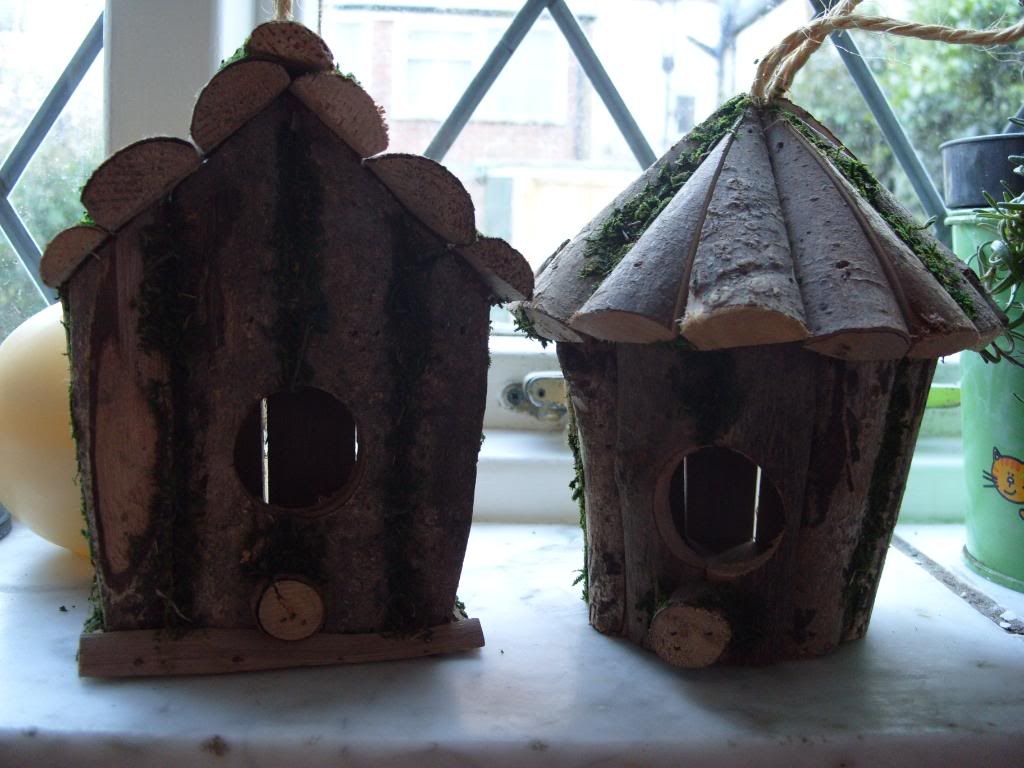 As planned I went to the garden center - in the rain - and bought some bird houses. The one I had originally seen was there, though a little expensive for my meager finances, so I settled on these ones, which were both cheaper and I think a bit nicer looking as they are a bit more natural. The next question was how to open them up a little. The rectangular one was a no go, due to the way it had been put together so I have put it up in the ivy in the garden, where I know a lot of birds nest every year.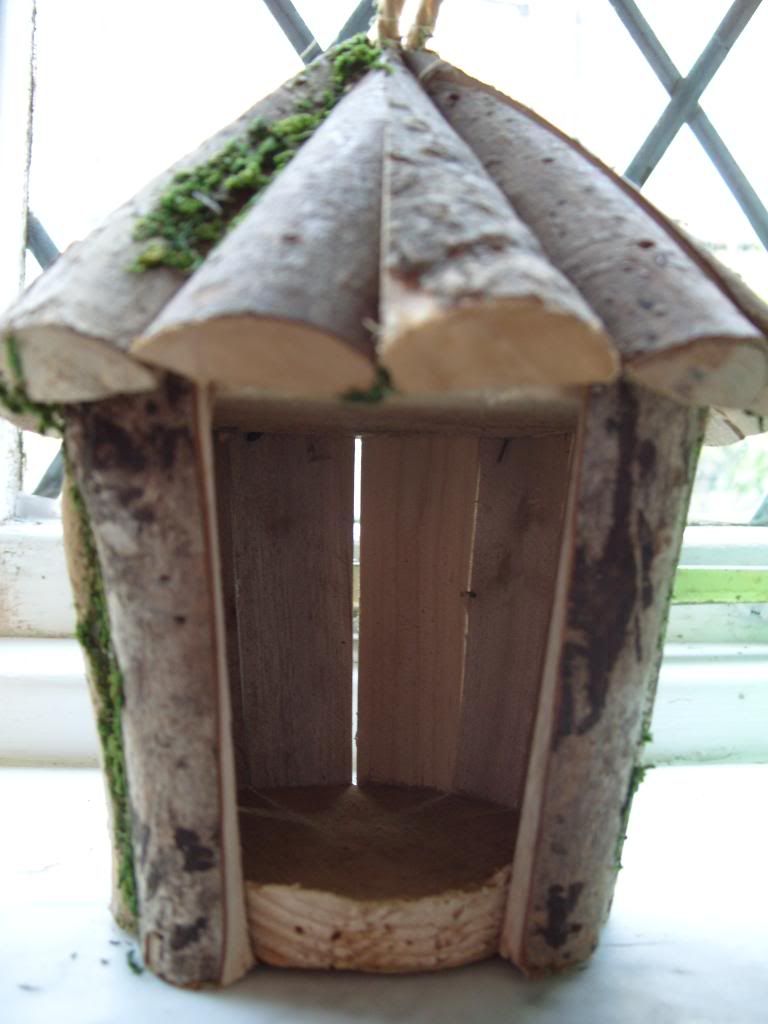 The round one was a different story as I managed to remove the two panels that made the wholed entrance so that I could access the inside. I then took the small circular wood perch that was fixed to these panels and attached it to the middle of the inside to make a little table.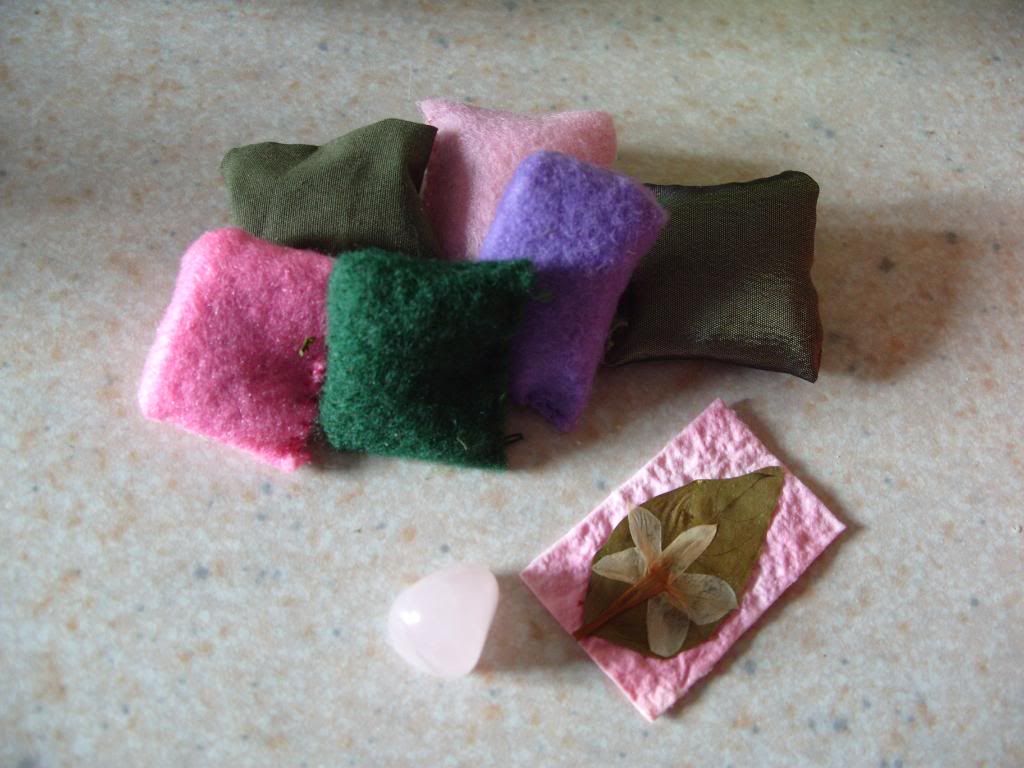 So what would be the best 'furniture' to go inside? There isn't much space in there so I made little cushions from fabric scraps I had, stuffing them with a mixture of herbs that the fey like. A small rose quartz crystal and a diddy little wall hanging made out of a pressed jasmine flower and leaf and some of my homemade paper and voila, interior decor faery style.
I also made some silk taffeta curtains that, when undone work like a door and used shiny sequin strings to hang from the roof, finally placing it in the long grasses at the foot of our tree.