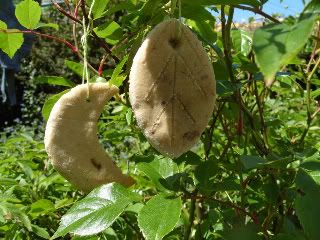 Salt dough, what a great and versatile medium for all manner of spells, charms and devotional items, small statues, offering bowls etc as well as a fantastic way to ground yourself and connect to the earth. It is easy and very cheap to make, non-toxic and fun for adults and children. You can colour the dough, add herbs and spell items, draw into it, scent it and paint it once it has hardened, the possibilities really are endless. Above are some goddess tokens I made out of basic salt dough (recipe below) to which I simply added some herbs; jasmine, rose and larkspur, for the triple goddess, adding a hole for threading something through to hang them. Once baked and hardened I added embroidery floss (which comes in so many colours you are bound to find one that's right) and hung them - six in total, three of each - around the garden as offerings. The dough, herbs and thread will decompose naturally and they are harmless which is particularly important when you have kids running round investigating things like I do. It is also a nice idea to add in seeds for wildflowers or such so that when the offering weathers away, the seeds drop and grow into something new and encourage wildlife into your garden.
Salt Dough Recipe:
10 oz plain flour
10 oz salt
1/3 pint lukewarm water
1 tbsp vegetable oil
Mix the ingredients into a dough adding more water/flour and salt to form into a plyable dough that is neither too sticky or dry. Once you have made your creations bake on gas mark 4 for 1 hour (for larger pieces) or for smaller pieces on the lowest setting until hardened and slightly coloured.
*****
This is a fantastic recipe for homemade 'playdough', it too is non-toxic and, as long as it is kept in an airtight container, stays fresh and useable indefinitely. It is great if you don't want to keep your creations, just play with a thick medium, it's relaxing, grounding and fun to use and kids love the stuff, so why spend a fortune buying pricey commercial products when you can make it yourself easily, simply and at a fraction of the cost:
1 cup plain flour
1/2 cup salt
1 tbsp cream of tartar
1 tbsp vegetable oil
1 cup water
food colouring of your choice.
Mix the ingredients together adding the food colouring a bit at a time depending on the colour and strength of colour you want. Now heat gently in a non-metallic pan and as you stir it you will notice it thicken and begin to form a dough. Pull it together with your wooden spoon and once the dough has formed remove from the heat and leave to cool. Store in an airtight container and have some fun!