Inspired by some words of wisdom this weekend that came to me at the most fortuitous time and had a great impact on me for very personal reasons I thought I would share them with you all. Hopefully they will inspire and counsel further, and hopefully this may become a weekly 'feature' to my blog.
First is DOVE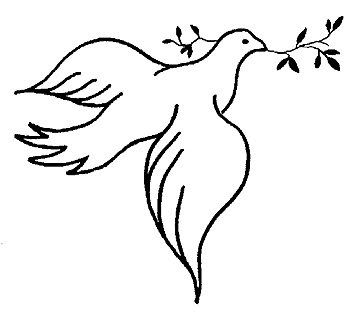 This morning I came down stairs to be greeted by the word DOVE spelled out on the fridge, the bird of peace spreading stillness and hope to all. This was particularly fitting with regards to personal happenings my end over the last few days. I had written it while I was on the phone to my mum Saturday evening and it hadn't even registered, not until the next day when it really did it's job to bring peace to my heart and soul.
Second is UNITY
Advice and inspiration from the fey, this message came about as I revamped and prayed at my faery altar, again very fitting for my own reasons and a great reminder that working together is far better than working in friction with each other, which in turn also brings peace.