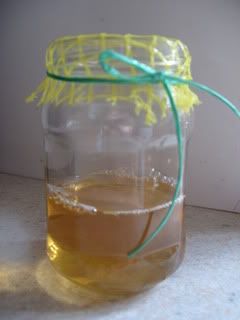 Natural Fly/Insect Trap:
In a clean glass jar put a generous squirt of washing up liquid and mix with some sweet vinegar such as apple cider vinegar. Using an elastic band or some string attach a piece of netting or some cling film with a few holes punched in it with a pencil for the flies to get in.
The idea is that they think the sweet vinegar is something yummy to eat, fly into the jar and get trapped in the jar because of the washing up liquid in the fluid.