Yesterday Beth and I went to the Zoo for a "Starting School" information and fun day, leaving the boys at home to take care of themselves. It's the first time us girls have gone out like that in ages and we had such a great day. It was really well organized with a ton of activities for the kids to do and of course entry was free for the day. Barring Beth being sick on the bus on both journeys it was really good fun.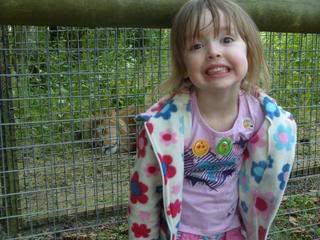 Here's Beth covered in stickers in front of a snoozing lion. She loves lions, her favourite toy is this little lion she has had for years. All the fur from it's mane has been pulled out, it stinks of drool and sweat and has been stitched back together so many times.
The only animal pictures I have are of the lions and tigers because she decided that, although we were at the zoo she didn't want to go and see any other animals as she was having too much fun at all the activity tents and playground. At one point she did ask if she could go and see some pigs though and was quite disappointed to discover that there were none there, being as that we weren't at a farm.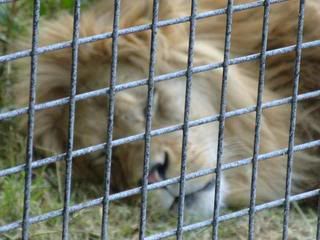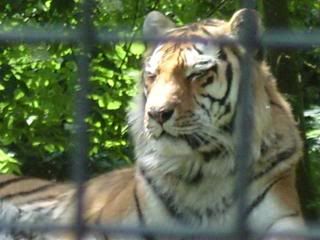 "Princess Bethany"
"Dinosaur Bethany"
There was also a dressing up pile, the dinosaur costume was definitely the best even though it took a while to get her into it, lol.
All in all a fab day, she had fun, I had fun, it was gloriously sunny, our picnic didn't get too squashed and she cannot wait to start school. A resounding success! The only down side was the state of the house when we got home ;)