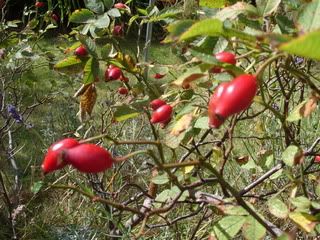 This is officially my favourite time of the year. With the influx of roses that I always have in my garden comes the inevitable rose hips which I usually pick to make syrup when they are ripe. This year I have decided to try to make a rosehip jelly with the harvest, and maybe a late batch of syrup when the second bush crops. They are still not quite ready yet though, but hopefully it won't be long.
In the mean time I sliced and dried some apple to use on my altar, in an autumn pot pourri and for a little spell work.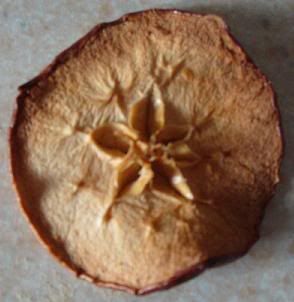 The apple, to me, is one of the ultimate Autumn symbols. Locally available in so many varieties it is often considered boring and as such neglected, but it is a fantastic fruit. And of course within it holds the magickal star, making it perfect for spell work, offerings, devotionals and pretty much any seasonal use you can think of.
Also, if there was ever any doubt as to the arrival of the season I can verify that I got caught in my first Autumnal downpour of the year today, lol. It was brief, but thoroughly soaking, just one of the many things I love about this season.
Autumn Blessings x