Here they are, pictures of my completed cross stitched flower fairy kits to date. I am currently halfway through making the Lavender Fairy so when she's finished I'll post a pic of her too. Unfortunately for her the lavender is stitched using french knots, which I might add are the bane of my stitching existence, but I'll get there eventually :)
The first design is a little sample kit that was free with a magazine, the second two are smaller sized kits while the final two pictured are large kits.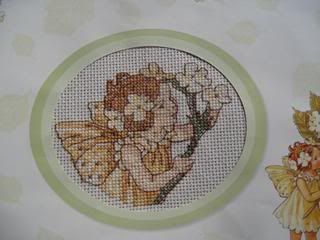 The Guelder Rose Fairy
The Poppy Fairy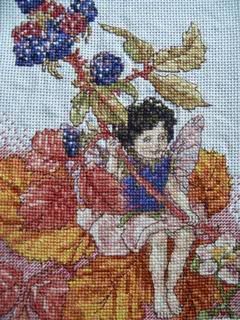 The Blackberry Fairy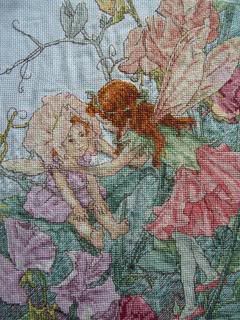 The Sweet Pea Fairy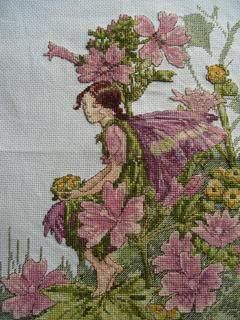 The Mallow Fairy
The kits are made by DMC and available from most good cross stitching stockists. I was lucky to find an influx of the small kits in one of my local charity shops one day so I could get a couple quite a bit cheaper than retail price. I love the designs and the act of stitching them though, and think they are well worth the money as they include everything you need to complete the design....I just need to buy some matching frames to put them all in now.