I know it's a bit late, but I hope you all had a wonderful and blessed Samhain. I had a lovely time, though I was ill over the weekend with a tummy bug type thing, but it was still an enjoyable and magickal time for us. I have now fully recovered and have finally gotten round to tackling the backlog of online work I have to deal with :)
I thought I would share a few pics from our celebrations and later I'll be adding some other bits about ideas for using up all those leftover pumpkin seeds and a recipe for some butternut squash/pumkin bread.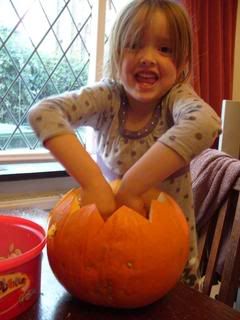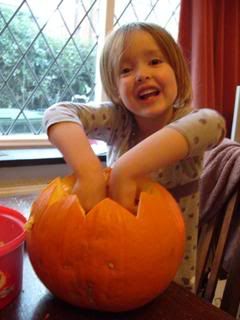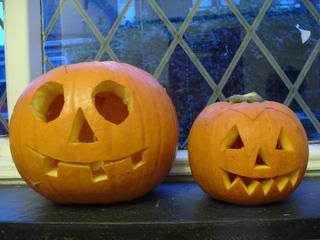 I always carve at least two pumkins. A smaller one for my shrine and a larger family one, which Beth decides on a design for... and believe me she is very particular about what she wants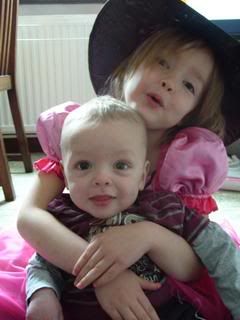 Beth dressed up as a witch this year, it's the first year we have moved away from the fairy themed costume, though the fact that I managed to get her a pink witches costume swung the deal, lol.