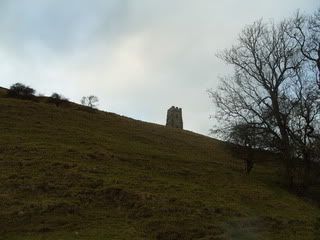 Steeped in
myth and legends
relating to Celtic deities, the Fey and the Arthurian legends to name but a few,
Glastonbury Tor
is probably the best known icon of the town. Sitting atop a steep hill and overlooking the countryside for miles around it provides a beautiful vantage point for admiring both the views and the very individual energies of the area. Deep within the hill the ley lines cross once more and water flows freely.
We decided to climb to the Tor to watch the sunset on the Monday, which happened to be Lupercalia (the festival of Pan, my patron God, which made it all the more special for me). While the weather had been nicer on the Sunday when we visited the Abbey and Chalice Well Gardens, it felt right to do this on the Monday and despite all the clouds it was still a wonderful experience.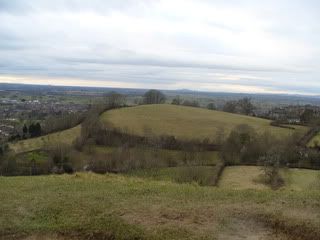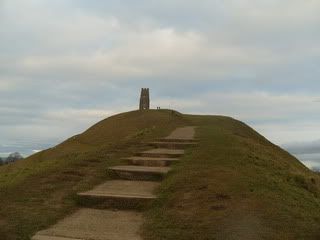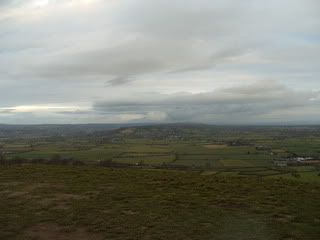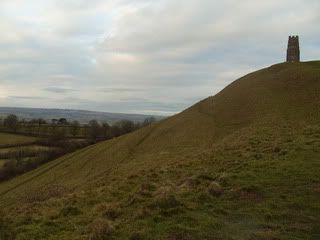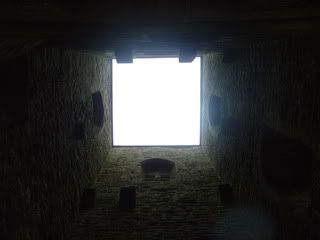 Eventually, as the sun began to lower it peeked out of the clouds briefly to dazzle and shine a patchwork of golden light over the countryside below, though the photos don't really do it justice, but then isn't that always the way...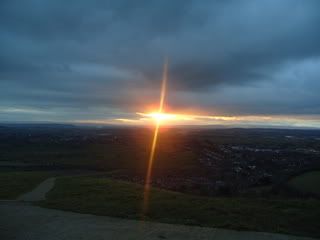 There is far too much folklore and mystery relating to the Tor for me to write about it now. In fact I would probably end up writing a full essay on the topic if I let myself, so I have included a couple of links at the begining of the post that has a comprehensive overview of the stories and beliefs surrounding this mysterious icon. If you are interested in the history and folklore of the place then please do take the time to have a look as it makes for a very interesting read.