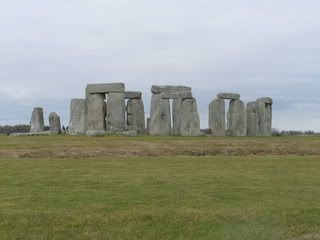 We left late morning, in the car, to venture to our destination (which until I arrived at Glastonbury was a complete surprise). I'm not the best car traveller, I tend to get sick and feel generally ill, but all things considered the journey wasn't too bad. On the way to Glastonbury we stopped off at Stonehenge, mainly because I had never visited the place and it was certainly an interesting experience.
As you can see from the above picture there are signs around and a rope barrier holding visitors away from the main site, though you can book in, with plenty of notice, to get permission to go into the circle which I'm sure would be well worth it. I can fully understand why visitors are kept back though. The sheer numbers of visitors coming and going was madness, even for early February! This also made it very difficult to feel able to connect with the energy of the site (not forgetting that it was bloody freezing out there too), surrounded by tourists, constantly being asked to take photos of people and being confined to a walkway around the site but I am still glad that I went.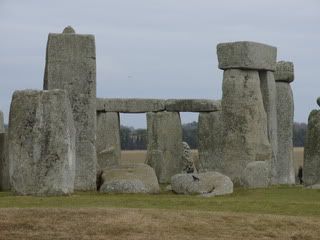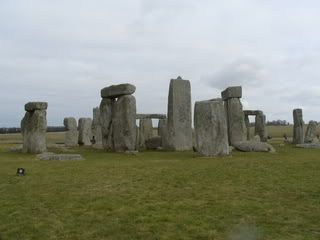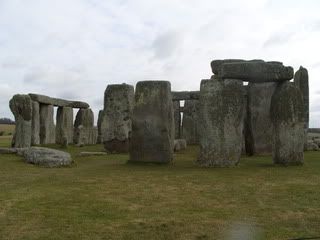 While meditation and physical contact may not have been an option here it was still possible to get a feel for the energy of the place and it's spiritual guardianship. This is something I always tend to do when I visit places as all natural sites have spirit guardians and it's just courtesy to petition to them for permission to visit and feel for them... it is always amazing to me how at one they feel with the place in question and how fitting the form is that they take on when dealing with us.
Ideally, as I think we would all agree, I would love to visit this place alone or in a very small group of like minded people and have full access to the place to sit and really connect with it, but alas that is unlikely to happen, it is just too well known, but that is why our last stop at Stanton Drew Stone Circles was such a nice experience but you will hear more about that one later.
Stonehenge links for some interesting reading: