It has been busy round here with School stuff for Beth. Half the time they have so much crammed into each week as we near the summer holidays I don't know whether I'm coming or going. As well as Discos, school trips and a multitude of special days I've had a sports day to go to and a recent talent show which was on yesterday afternoon. Beth has always been an entertainer of sorts, me and mum always used to joke about how she'd be playing the main roles in the plays and doing the talent shows because she loves being the centre of all the attention for a while.
I managed to get a few pictures from the sports day, though not of the first race (which she came third in). It was so funny to watch them being the youngest class in the school as they all stop just short of the ribbon like they don't want to break it by running into it, though they all seemed to have fun, as did I when Ethan wasn't screaming in his buggy out of protest for being made to come along too.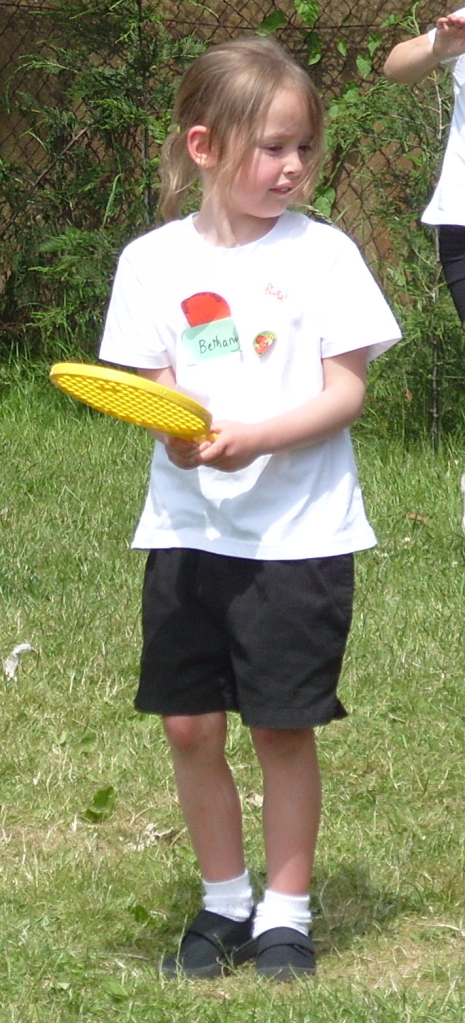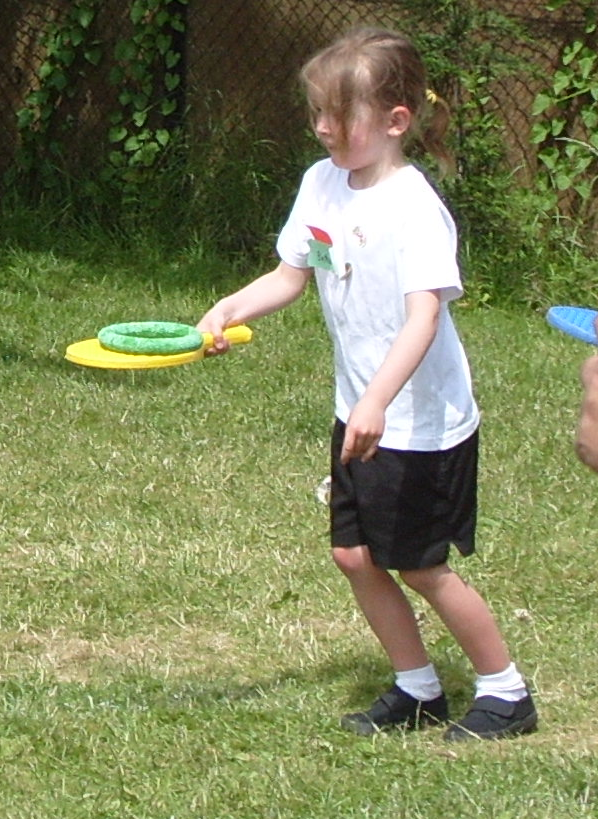 These next ones are from the talent show where she was in a small group doing a dance routine to a jungle themed song... hence the animals mask:
Unfortunately once again Ethan was less than pleased about having to go, though he managed to hold off the screaming until Beth's act was done (theirs was the first one) after that I had to spend the rest of the hour walking him around in circles until he fell asleep.