As I mentioned a couple of posts ago, I like to create my own books for my card sets, where I have my own notes about each image and it's symbolism as I become familiar with them. It has taken me a long time to find a suitable notebook for my faery oracle cards, but finally after much searching and waiting (as I didn't want to pay the full price for the book I discovered) I finally brought this one, ready to customise: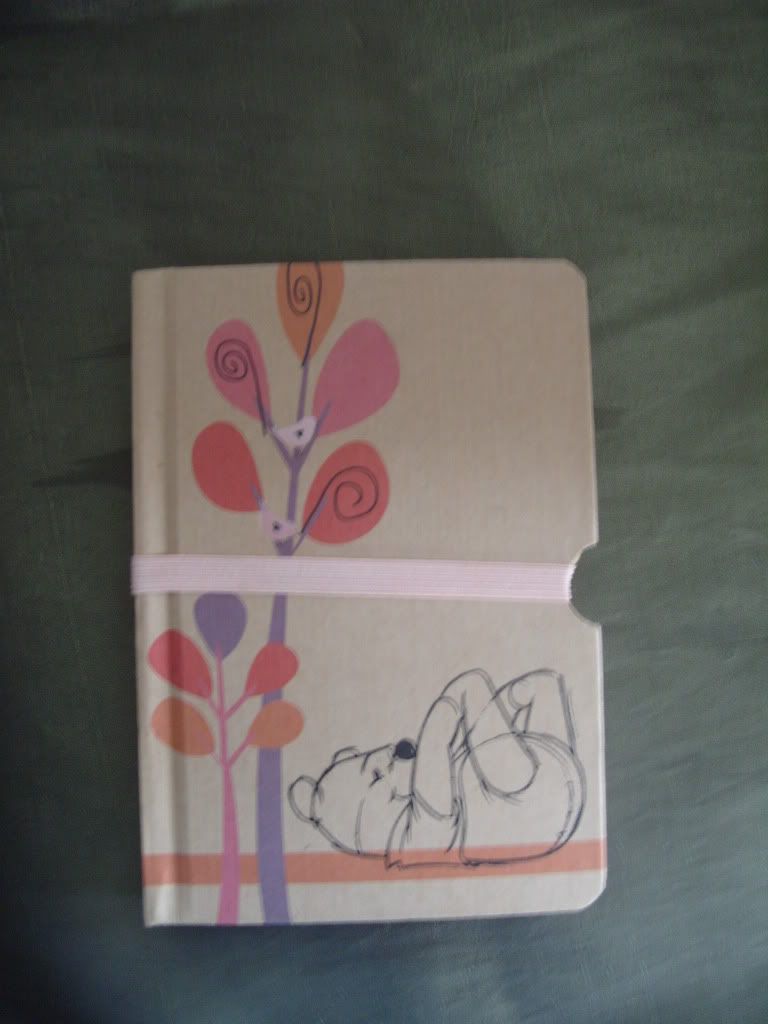 Before and after pics of the cover: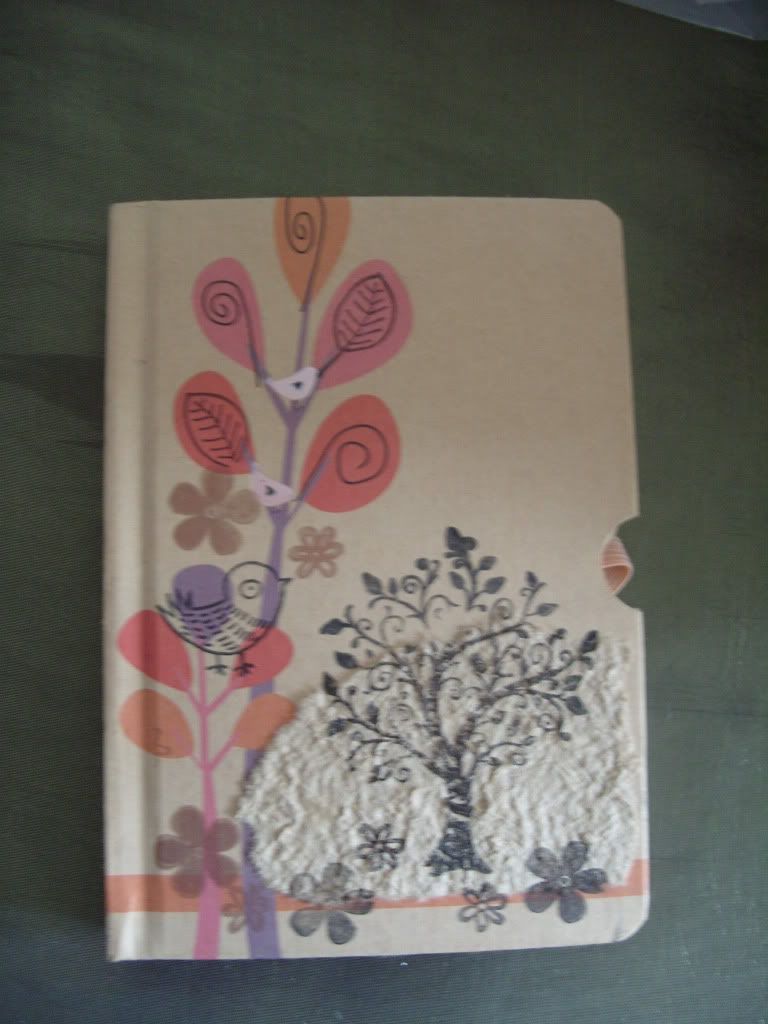 Some handmade paper and a few stamps later and the front was much better having covered that honey loving bear...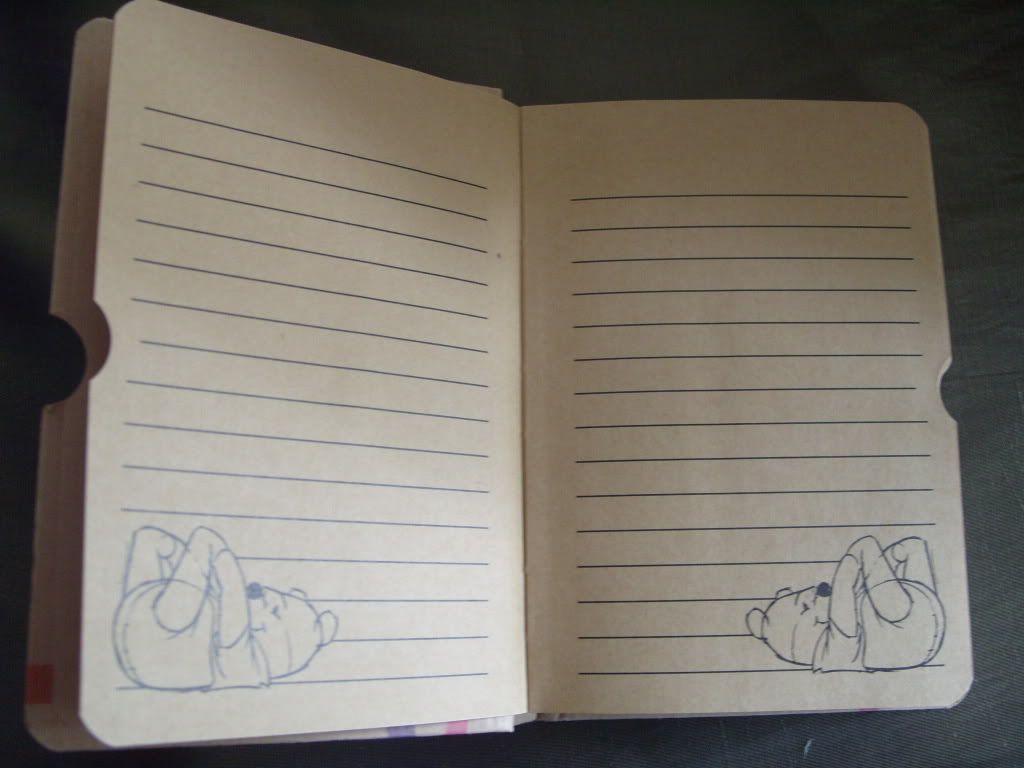 Before and after pics of the inside: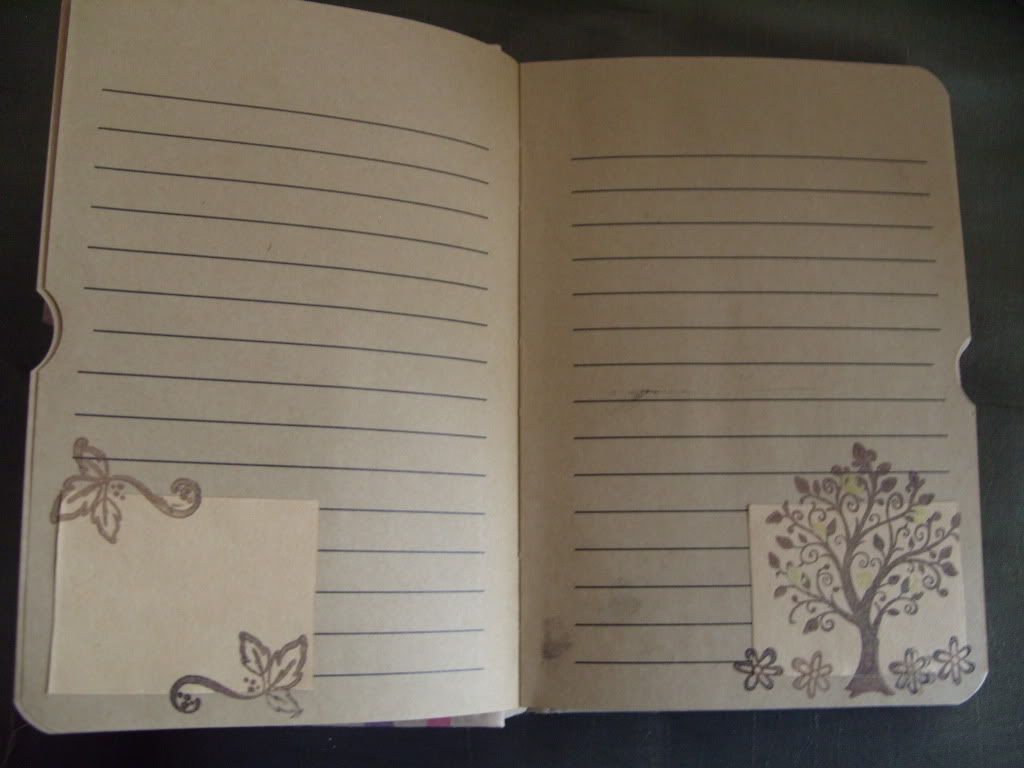 Unfortunately Winnie was also a feature of each page inside, though it was nothing some brown paper and stamps couldn't fix. The downside to this is that the book is massive now because of the added paper but I usually add annotated copies of the card pictures anyway so it was bound to happen sooner or later. The card title will go at the top and the number between the two leaves in the bottom left corner.